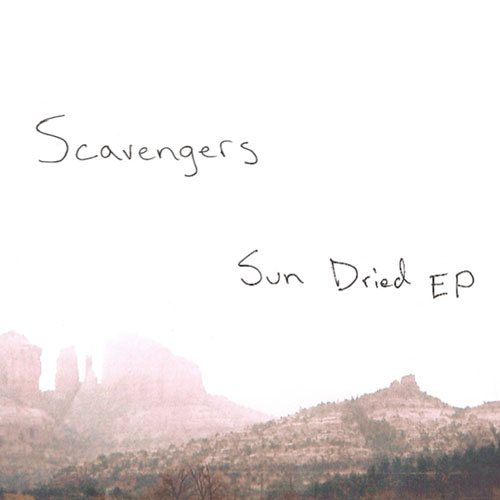 if you want to download the whole release, click on the cover
---
a few words by
osenboz
:
when i started listening to the first track
of the "Sun Dried EP" by the "scavengers"
i wasn't sure what to expect, and when the
didgeridoo alike sound on the beginning started,
i guessed of some abstract ambient or probably
any other kind of experimental music.
but what i heared after the first few seconds was
(as john cleese would say it)
something completely different...
indeed this ep doesn't walk the streight way of
typical indie-folk, because it seems like the man behind
"scavengers" is trying to build its own road to walk on.
bumpy, twisting, raw and beautiful.
i tried to search for details about this artist,
but i wasn't successful.
if i get some more information, it'll appar in here
immediately.
meanwhile, i can just highly recommend you to download
this amazing ep, because one pre-listening song definitely
can't deliver the soundscapes and feelings of this release.
have a nice listen!
...and if you like the release, don't forget to leave
a comment or at least give some stars!!
---
---
---
| | | | | |
| --- | --- | --- | --- | --- |
| pre-listen song: | | morninglory | | 4:30 |