if you want to download the whole release, click on the cover
---
a few words by
osenboz
:
once every few months there's a release which
absolutely enthuses me...
and this time, the female-trio "my bubba & me" totally made it!
on their debut release they present 10 amazingly
gorgeous songs, which already sweetened
alot of my mornings, afternoons, evenings, bus-rides,
hikes, cycling-tours, and nearly every situation where
you can possibly listen to music.
even though the cd was released nearly 1 month ago,
i think you can probably still get one of the
hand-made cd's and vinyls on "
beep!beep! back up the truck
"
or on the "
we were never being boring collection
"
if not, the "pay what you want" mp3-download from
bandcamp needs to be suffice. (click on the cover)
...this time i'll not add some "personal favourite songs",
because it would be too hard to choose which song to exclude...
...and if you got the luck to be in italy this week,
don't forget to have a look at their
>>>tour-dates
!!
below i added some of their very beautiful pictures...
(you can watch more of them on their blog:
>>>here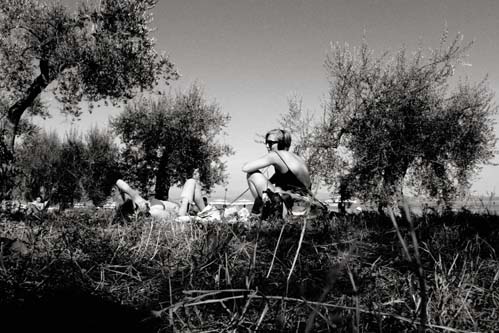 ...and if you like the release, don't forget to leave
a comment or at least give some stars!!
---
---
---
| | | | | |
| --- | --- | --- | --- | --- |
| pre-listen song: | | gone | | 2:37 |